If you clicked on this article then we can assume you are interested in finding out about the best sounding BMW exhaust. 
Although opinions and preference vary greatly on such a subjective matter, at MGC Suspensions we think we can steer you in the right direction with our sales experience and customer feedback.
As a point of transparency we haven't experienced every exhaust system brand available for the BMW 1-Series, but we have heard and sold enough to form a somewhat tailored opinion for what is the best exhaust system.
We have narrowed our list down to 3 kits, in 3 different price ranges we feel give the best BMW exhaust sound. 
We will get to the list in a moment, as we would like to share a brief history of the BMW 1-Series for any readers who are not already familiar with the platform.  
The BMW 1-Series was launched in 2004 as a fleet of entry level, sub-compact vehicles.
Currently in its 3rd generation, the 1st generation cars were available in hatchback, coupe, and convertible configurations.
Since 2014 the coupe and convertible models were separated and renamed the 2-series. 
Therefore the 1-Series was no longer available as these models. 
The 1st generation cars had a rear wheel drive configuration with all-wheel drive available as an option starting in 2014.
The 3rd generation cars starting in 2019 moved to a front wheel drive layout with all-wheel drive still available. 
BMW internal model designations:
3-door hatchback-E81
5-door hatchback-E87
Coupe-E82
Convertible-E88
F20/F21
It is now time to see some sweet BMW exhaust system parts. 
Listed in no particular order, here are our 3 favorite exhaust systems for the BMW 1-Series cars.
1. Akrapovic Slip-On Line Titanium Exhaust System (1-Series M Coupe)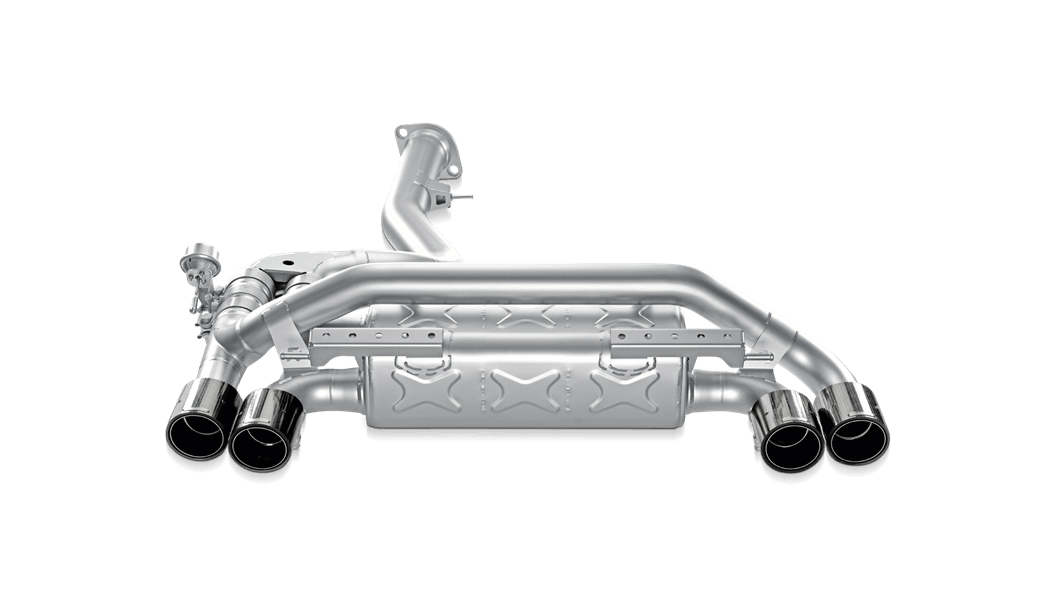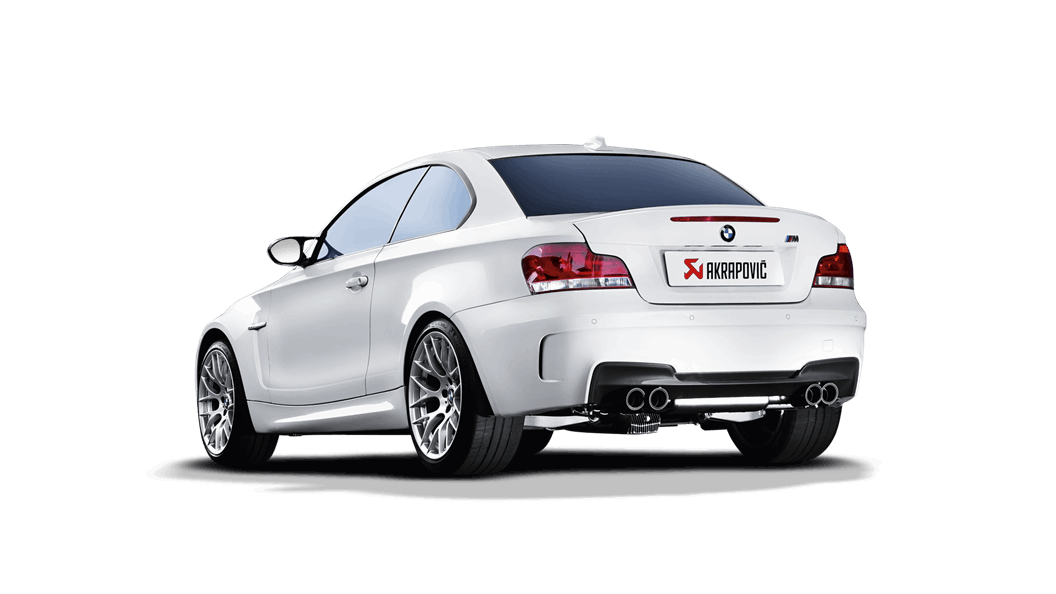 Simply one of the best sounding systems we have heard on any BMW.
The titanium construction and through muffler design give the 1-series a deep, low rumble at idle that quickly revs up to a beautiful hyper-car like scream.
This is a valved exhaust so 2 modes can be enjoyed. 
Plug it into your existing exhaust mode button or use Akrapovic's sound kit with key fob. 
Fit and finish of Akrapovic exhaust systems is absolutely beautiful. 
The carbon BMW exhaust tips look absolutely amazing and are sized perfectly.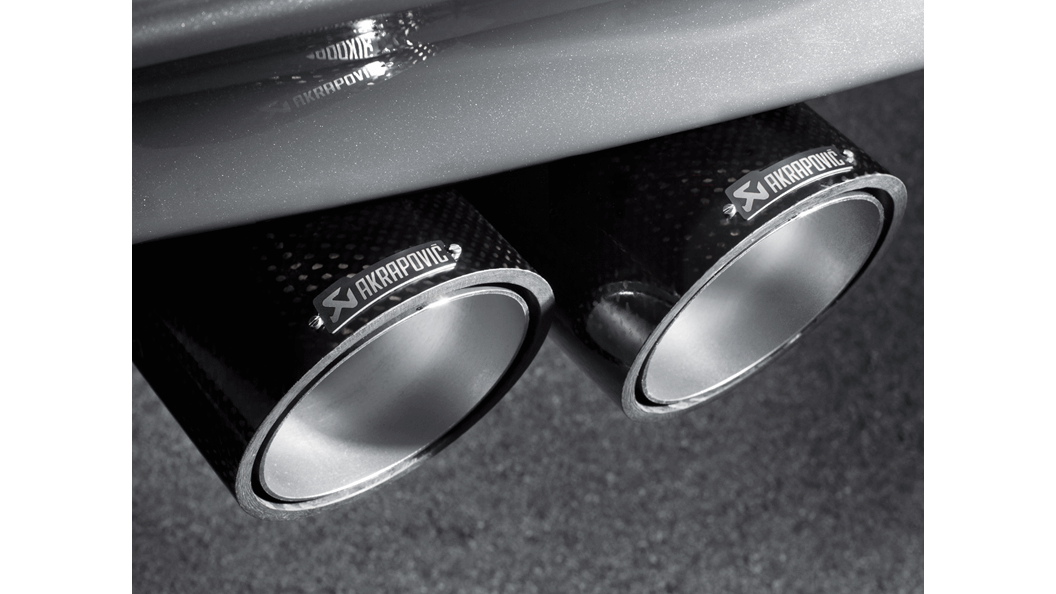 2. Remus Axle Back Exhaust System  (2011-19 F20/F21 1-Series)
Manufacturers of some of the finest BMW performance exhaust systems, Remus was founded in 1990 and is chosen by brands like McLaren, AMG, Ducati, and Bentley to produce their OEM factory systems. This includes the BMW 128i performance exhaust. 
This knowledge spilled over into the aftermarket to create some of the finest sounding exhaust systems ever made. 
Top quality stainless steel and carbon fiber materials are used to handcraft these perfectly fitting kits with unique tips that will get noticed. 
Remus kits are very fairly priced for the awesome quality and tone you get in return. 
You will never go wrong with Remus. 
3. aFe MACHforce Axle-Back Exhaust System (2008-13 BMW 135i)
Going with something to round out the group, this affordable, American made aFe kit sounds amazing.
It is one of the best exhaust systems for BMW at this price point.
It is also available as a BMW 128i exhaust system. 
In house testing produced a max gain of +12 horsepower and +10 ft. lbs. of torque verified by our in house dyno
Constructed out of brushed mandrel bent, 304 stainless steel tubing
3" resonance chamber provides an aggressive tone on throttle but smooth sound while cruising
Includes Dual Black 304 stainless steel exhaust tips
Weight savings of 15 lbs. compared to stock
The 3 kits shown above represent a high, mid, and entry level option to give a range and idea of what's available for the 1-series.
So whether you need a BMW 128i exhaust or 135i exhaust, there are great systems available. 
Naturally your budget will dictate the path you take. 
Car mod hack-Make sure (if you have space available) to save your factory exhaust system. Don't throw it away or leave it at the shop that installed it.
You'd be surprised how many calls we get asking if we have any old stock ones laying around we want to sell.
Pack it away in the box your new system came in if it fits. Place all clamps and any other parts in bags and label them. 
If or when you sell your BMW, the factory system will be a good bonus to potential buyers as they may not want aftermarket parts on the car. 
Be sure to read other MGC blog posts for more information and content. 
if you have any questions feel free to email us at service@mgcsuspensions.com or text me at 714 600-6015